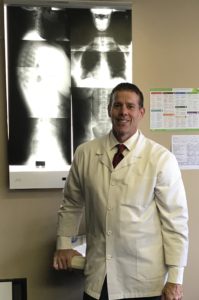 Elizabethon Chiropractic – Dr Howard Dennis, DC
What led to Dr. Dennis pouring his life and soul Chiropractic services? After his mother's success with Chiropractic with Multiple Sclerosis, she took her son, who was in 3rd grade and had suffered with debilitating Asthma up to this point, to a chiropractor in Geneseo, IL. He had been on Prednisone, Theophylline, Vanceril, Proventil, Albuterol, many more medications, ER visits, and treatments for his debilitating asthma.
Through the invaluable lessons she learned in overcoming multiple sclerosis, her son experienced significant success in his treatments. These positive results led him to becoming a chiropractor and seeking the most current beneficial health building methods through natural means.
Today, Dr. Howard W. Dennis is the community's leading chiropractor, requested speaker, high performance coach, and health building expert for the last 21 years! The countless positive reviews his patients have written is proof of the impact he has made in the Elizabethton, Tri-Cities, and Johnson City areas. He moved to this community right out of Palmer College of Chiropractic in Davenport, IA and hasn't left since.
As the owner Elizabethton Chiropractic, Dr. Dennis looks forward to continuing to serve the community he loves. He's a Christian, a loving husband, loving father and lover of community. Dr. Dennis says it best when he says, "I love to serve my fellow man!" 
Education
Palmer College of Chiropractic, Davenport, IA (1996)
Illinois State University
Black Hawk College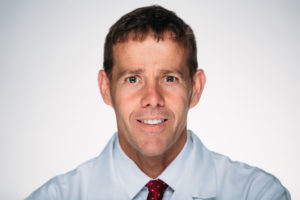 Professional Associations
Tennessee Chiropractic Association (TCA)
Gonstead Seminar of Chiropractic
Gonstead Clinical Studies Society
East Tennessee Chiropractic Association
Post Graduate Training
Gonstead Seminar of Chiropractic
High Performance Master's Program
Neurology & Positive Psychology
Whole Food Therapy & Nutrition
DRX9000™ Spinal Decompression
Cold Laser Therapy
Soft Tissue Work
Natural Pain Management
Current/Past Speaker Presentations
Palmer College of Chiropractic
Gonstead Method of Chiropractic Teacher/Promoter/Practitioner
Industrial Safety/Health
High Performance
Natural Back Pain Mgmt
Natural Stress Mgmt
Whole Food Nutritional Therapy
Life Chiropractic University
Sherman College of Chiropractic
It's Your Future, Be There Healthy
Athletic Performance Training
Seniors Center Christian Group
Osteoporosis
Fibromyalgia
Carpal Tunnel
Tennessee Walk America
D.A.R.E. TN
Kids Day America
Senior Citizen Center
For all of the experience, education, and compassion Dr Howard Dennis brings to his Elizabethton Chiropractic patients, you can rest assured that the doctor will provide you with the best care as well.